Updated: Aug. 1, 2021
The Olympic season always gives me a sense of excitement.
Every two years, I find myself looking forward to the Olympics. I love hearing those stories of success. I admire the athletes and their amazing feats. Never having been an athlete, I can sit back and live vicariously through them. And I am happy with that.
Even early in my life, I loved reading about athletes who started out with all odds against them, but they turned it around to win several gold medals. Folks like Jesse Owens and Wilma Rudolph…
For the first time ever, I was not that excited about watching the Olympics. There was too much politicism going on. I was encouraged to watch for those not involved in that part; those who were proud to respresent our country. This year (2021) I was excited to watch the swim team. I girl from Alaska took the gold and though the women's relay team "only" took Silver, they beat the favored Aussie team. And ALL three medalists beat the World record! And the Men's Swim Team hasn't been doing to bad either. Read more at Team USA

Mandy's Update in 2021
So many success stories. All of them in one way or another working to get to the Olympics.
What's the Purpose?
But recently, I've wondered, "What really is the purpose for these athletes? Is this really what God intended for their lives? Where does it go from here? After they win the gold; after they begin to fall short at the tender age of 20 or 25, what then?
I wonder, "Does their vision go beyond winning the gold?"
Now, I'm not trying to put down the whole Olympic dream.
Isn't it wonderful that nations will put away their differences and compete together? It thrills me that athletes work tirelessly towards their dreams. I am thrilled that playing games can bring a country together in unity.
It's a beautiful thing.
In 2021, This does not seem to be the case. We are NOT unified. We haven't put aside our diffierences. And it seems to be affecting the performance of some athletes.

Simone Biles withdraws from team gymnastics as Russians defeat US (cnbc.com)
I have to wonder what is left when the cheers stop and their names are removed from the record books to make room for a younger, faster, stronger athlete.
I begin to think of the words of King Solomon who said, "Vanity, vanity, all is vanity."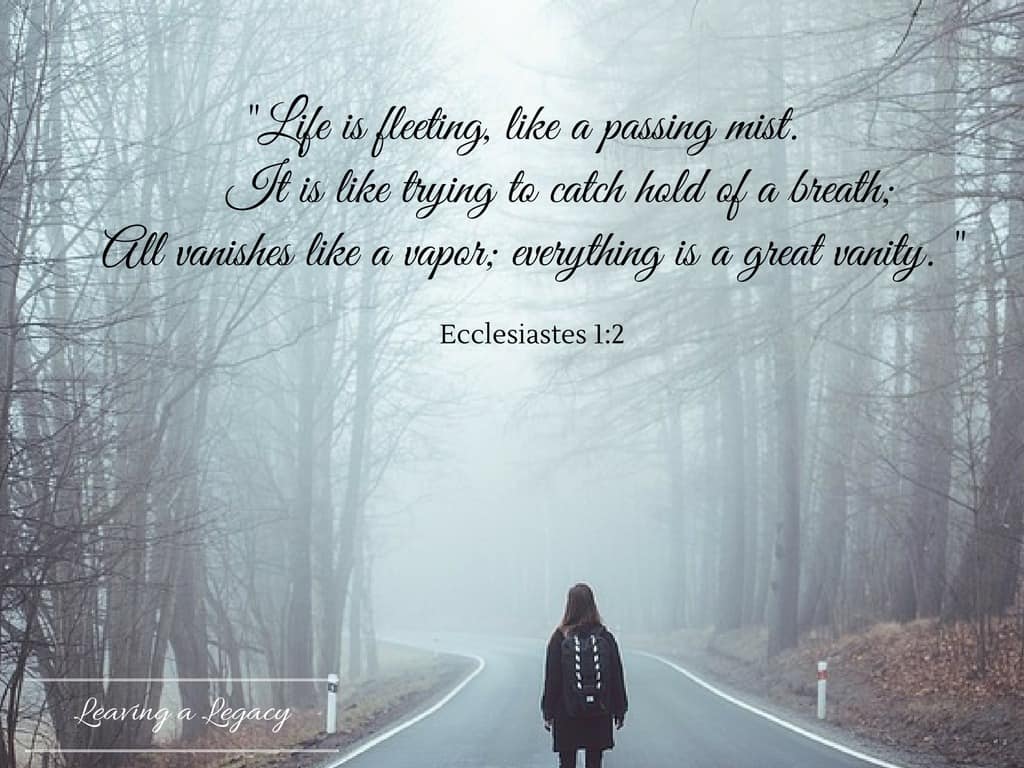 "Life is fleeting, like a passing mist.

It is like trying to catch hold of a breath;

All vanishes like a vapor; everything is a great vanity. "

Ecclesiates 1:2
Celebrate
The happiness that an athlete experiences when they stand on that podium to receive a medal and hear their national anthem has to be overwhelming. It certainly was for Ryan Held on the U.S. 400 meter relay.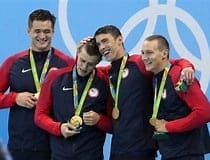 There can be no better moment. But the happiness and pride they experience will eventually fade away leaving them wanting more.
And what if the Gold is never accomplished? As it turned out for the French gymnast who broke his leg on the vault …
S

o where do we find the happiness that stays throughout our lives?
King Solomon said in his proverbs ….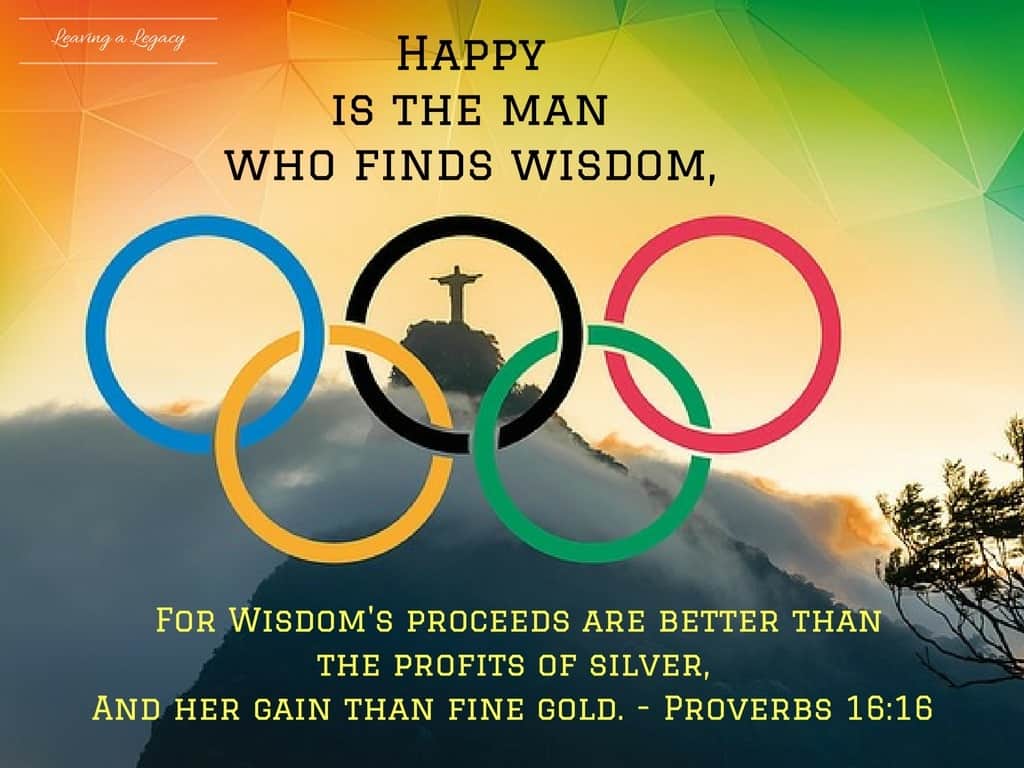 13 Happy is the man who finds wisdom,

And the man who gains understanding;

14 For her [wisdom's] proceeds are better than the profits of silver,

And her gain than fine gold.

15 She is more precious than rubies,

And all the things you may desire cannot compare with her.

16 Length of days is in her right hand,

In her left hand riches and honor.

17 Her ways are ways of pleasantness,

And all her paths are peace.

18 She is a tree of life to those who take hold of her,

And happy are all who retain her.

Proverbs 3:13-24 (NKJV)
True happiness comes in finding wisdom, for wisdom is far better than gold and silver medals. It's better than rubies and diamonds and all the other fair things we tend to desire.
What are you desiring? What are you hoping for that will bring you happiness?
Is it gold medals? Riches? Success in business? Diamonds? Love?
These things in themselves are good.
But they are fleeting.
They do not last.
Our greatest desire should be in something that will last forever.
Our greatest treasure needs to be in finding wisdom and understanding through God.
Knowing Him must be our greatest desire.
Solomon instructs us about wisdom in the Proverbs …
Reverence for the Eternal, the one True God, is the beginning of wisdom; true knowledge of the Holy One is the start of understanding.

Proverbs 9:10
He encourages us to put God first and put all our energy into finding wisdom.
Just as an athlete puts everything into winning, we must put everything into finding wisdom.
5 Whatever it takes to gain Wisdom, do it. To gain understanding, do it! Never forget this! Never stray from what I am telling you.

6 If you don't forsake Lady Wisdom, she will protect you. Love her, and she will faithfully take care of you.

7 Gaining sound judgment is key, so first things first: go after Lady Wisdom!

Ecclesiates 4:4-7
Olympic champion, Eric Liddell put God first in his life.
A son of missionaries, he felt that he should never train or run a race on Sunday. When he realized that the 100m race (his best race) would be run on Sunday, he began to train for the 400m race instead. Against all the odds, he won the 400m. [You may have seen this story played out in the movie Chariots of Fire. Read the awesome story or his life here.]. He then went on to do what God had called him to do, and that was serving as a missionary to China. He was proud to represent his country in the Olympics, but he was happy in representing his savior in China.
Now let's return to Solomon …
When he became king, he didn't ask God for riches or success.
He asked God for wisdom. And because of that, God gave him riches and success in return.
God will do the same for us.
We should ask God for His wisdom and understanding, too. In James 1:5 it says ..
5 If you don't have all the wisdom needed for this journey, then all you have to do is ask God for it; and God will grant all that you need. He gives lavishly and never scolds you for asking.

James goes on to say in verse 12 …

12 Happy is the person who can hold up under the trials of life. At the right time, he'll know God's sweet approval and will be crowned with life. As God has promised, the crown awaits all who love Him.

James 1
And how do we hold up under trial?
By putting God first. By seeking and knowing him and his commands.
Solomon looked at life and saw all the meaninglessness. He said he tried all there was to try in life, but it did not make him happy.
What made him happy was fearing God.
He summed up Ecclesiastes with a great truth that is fit for all of us.
9 Be happy, and celebrate all of the goodness of youth while you are young. Cultivate a cheerful heart every day you have youth. Go where your heart takes you. Take in the sights. Enjoy, but remember that God will hold us accountable for all that we do. [Chapter 11]

13 And, when all is said and done, here is the last word: worship in reverence the one True God, and keep His commands, for this is what God expects of every person. 14 For God will judge every action—including everything done in secret—whether it be good or evil. [Chapter 12]

Ecclessiates 1 & 2
I make the same challenge to you today.
Work hard at knowing and serving God. Enjoy your life with whatever it may be that you love. But remember that God is watching and on the final day, your actions will be your judge.
Searching for wisdom;
Photo credits … acquired through Pixabay.com; modified by Mandy
Olympia by Gerhard Gellinger; Rio by Stefan Schweihofer; fitness by Darren Constant; fog by Unsplash; Rio 2016 photos from ABC
Linking up with the Five Minute Friday crew. The prompt this week is HAPPY…
Oh, by the way, I've been posting these every week for two years! We have published a book with several of the best posts. All proceeds go to charity.
Pastor's Wife (retired) &  Chronic Pain Warrior blogs about how to make it through anything by relating her own life experiences to her writing. She is passionate about her love for the Lord and desires to spread that passion to others. She has a great desire to encourage women who are following behind her.