In 2013, when I was first beginning to learn how to deal with my chronic pain, I received a Joy box in the mail. The gift itself brought me happiness but what was inside began a work in me towards true joy. The box was decorated with songbirds and inside were other items pertaining to birds. But the transforming item was a book by Ann Voskamp, One Thousand Gifts. Perhaps you are familiar with it. It hit the best-sellers list.
Ann shares how her life was full of sorrow and sadness which led to suicide attempts. Until a friend challenged her to make a list of 1,000 blessings. The list could be of ordinary things. She took the challenge and it changed her life. Gradually, she found that she wasn't as sad. She realized she did have much to be thankful for and through this, the joy began to grow inside her.
I took the challenge too. Even going so far as to extend the idea to my women's group at church. We started the Bible Study and even invited the whole church to start their gratitude list. My joy became full and I began to hear stories from church members of the joy in their lives as well.
Over the years, I have slacked off on the gratitude list. I think it's about time to get going with it again. Last fall, Nancy DeMoss Wolgemuth released a book, Choosing Joy. Her book was a great reminder to me that I need to choose joy. It doesn't come automatically.
Guilt, Grace, Gratitude
So, Where Can We Start?
Perhaps with the obvious? God has saved us! He has forgiven us and thrown our sins into the Sea of Forgetfulness. That is really enough right there, don't you think?
The thing that awakens the deepest well of gratitude in a human being is that God has forgiven sin.

Oswald Chambers
Nancy states, "Holy Communion embodies the greatest form of gratitude. Gratitude to God. Gratitude for the gospel. From guilt, through grace, to gratitude… all in one life-giving moment."
The next time you are taking communion be sure to express your gratitude to God for what he has done.
Is the gratitude that flows out of your life as abounding as the grace that has flowed into your life?

Nancy DeMoss Wolgemuth, Choosing Gratitude
Checking Up on Ingratitude
We are such an unthankful group … especially as Americans, we have become entitled, thinking everything is owed us when the truth of the matter is … We owe all to God for what He has done so graciously for us. Elisabeth Elliot said,
Thankless children we all are, more or less, comprehending but dimly the truth of God's fathomless love for us.
Let's take a step further… When was the last time you spoke words of gratitude to your husband? Nancy gave a harrowing 30-day challenge in her book…
For thirty days, purpose to

not

say anything negative about your husband -not to him, and not to anyone else about him.
Every day for 30 days, express at least one thing you admire or appreciate about your husband. Say it to him and to someone else about him.
Oh my goodness, I believe this might transform your marriage.
Why Choose Gratitude?
Nancy started this chapter with a quote from Ellen Vaughn which seems to me, nothing else needs saying…
Gratitude unleashes the freedom to live content in the moment, rather than being anxious about the future or regretting the past.
Choosing gratitude is a matter of obedience. Why is it that we have to have a reason beyond "God said so"? Certainly, gratitude has many advantages but I think the advantages actually multiply if we were to do like Nike says and "Just Do It". Our gratitude which multiplies into joy will show the world that being a Christian is different. Being a Christian is the better way.
Choosing gratitude draws us closer to God. The Psalmist says, "God inhabits the praises of His people." If you truly desire God to come into your life, it starts with gratitude.
Choosing gratitude gives us peace. It's really unexplainable but when we are grateful we cannot be worried about life or stressed about the future. We know it is all in God's hands and we leave it there.
Gratitude is a gauge of the heart. It's an indicator of how much we love and commit our lives to him. It shows that we believe He is good, faithful, and can be trusted. When we are stressed and worried, what does that show to others? I venture to say, they don't see that God is someone to take hold of.
Gratitude is the will of God. If you ever wonder what God's will is, here it is…
Give thanks in all circumstance; for this is the will og God in Christ Jesus for you.

1 Thessalonians 5:18
Not that it says, "in all Circumstances." It's not enough to be thankful when life is good. But if we are praising him when life is topsy turvy, He begins to work in the situation. He gives us the peace and joy that we are needing. And suddenly, it doesn't seem too bad. God walks us through it. Remember, he lives with our praises!
Gratitude is evidence of the indwelling Holy Spirit. The Apostle Paul tells us the things that prove we have the Holy Spirit living and working within us. And these words lead right into the armor of God. Take some time to meditate on these things…
18 Don't be drunk with wine, because that will ruin your life. Instead, be filled with the Holy Spirit, 19 singing psalms and hymns and spiritual songs among yourselves, and making music to the Lord in your hearts. 20 And give thanks for everything to God the Father in the name of our Lord Jesus Christ.

21 And further, submit to one another out of reverence for Christ.

.

.

Ephesians 5:18-6:20 NLT – but be filled with the Holy Spirit – Bible Gateway
Gratitude is a reflection of what is in our hearts. Jesus had a heart of gratitude. He was often giving gratitude to God… in every circumstance.
Gratitude prepares us for heaven. It's what we will be doing forever. We might as well start practicing now. 🙂
Get Your Hands on this Book
In conclusion, Nancy has a lot more to share on the subject but I will let you find it for yourself. I have given you a lot to chew on while you acquire the book. One of the best things about this book is that it ends with a 30-day Bible Study on gratitude. You will be blessed if you take my word and put this book on the top of your reading list.
-Mandy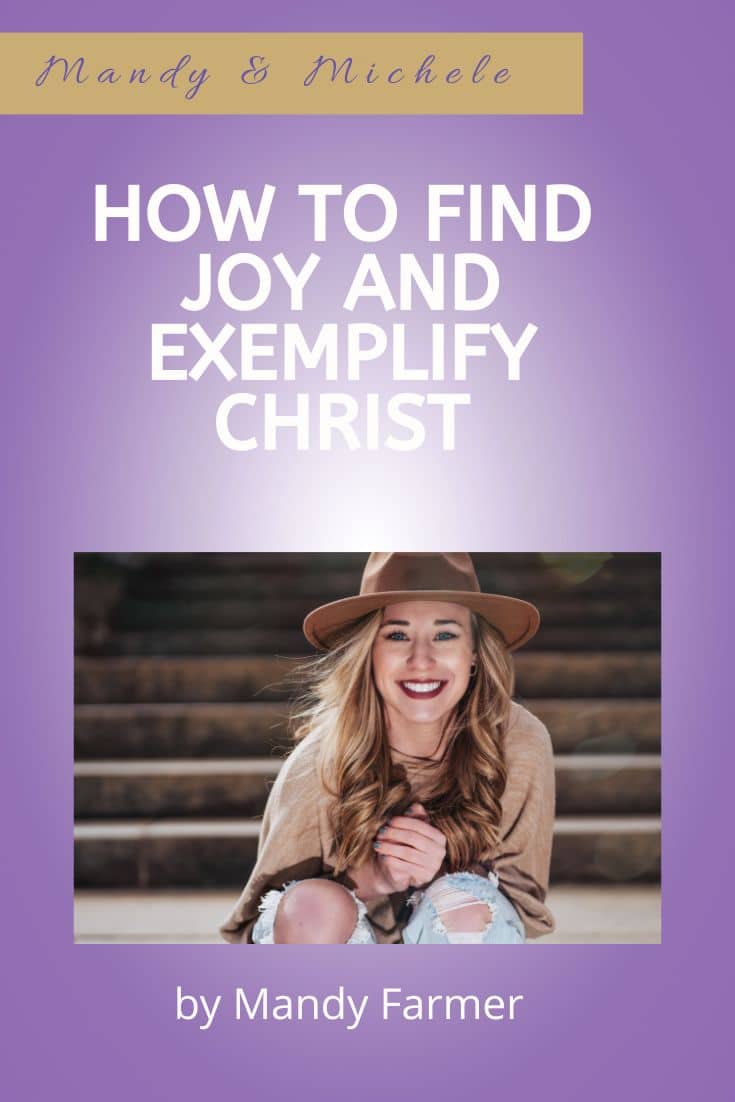 Pastor's Wife (retired) &  Chronic Pain Warrior blogs about how to make it through anything by relating her own life experiences to her writing. She is passionate about her love for the Lord and desires to spread that passion to others. She has a great desire to encourage women who are following behind her.