I remember my Homan family wedding shower. It was my second to the last shower before my wedding and I was about to receive some great kitchen gadgets. When your fresh from college, poor and getting ready to tie-the-knot, gift-bearing people are a welcome sight. I had already begun my cooking and baking around age twelve, but now I was chief cook and bottle washer and it was all up to me. Too bad the following was not part of my gifts!
Top 10 kitchen gadgets

We may earn a small commission for our endorsement, recommendation, testimonial, and/or link to any products or services from this website. Your purchase helps support our work in bringing you spiritual encouragement and other favorite product reviews. Thank you.
This my most recent purchase for $36.07. I thought it a bit spendy for a drying rack, but once it arrived and I put it to work I was very impressed. This silicone-coated stainless steel drying rack rolls up and can be easily stored. The company says you can put a 12-quart stockpot filled with water on it and it won't bend.
I use it to dry dishes, Dr. Brown baby bottles, plastic cutting boards, you name it. I like the versatility of being able to stick a longer item through the slots to the sink bottom and let it dry. An example of this is long grilling utensils, plates, and wine glasses. All have dried wonderfully by placing them carefully through the slots.
An added bonus to the drying rack is it doubles as a trivet for cookie sheets, safe up to 400 degrees Fahrenheit.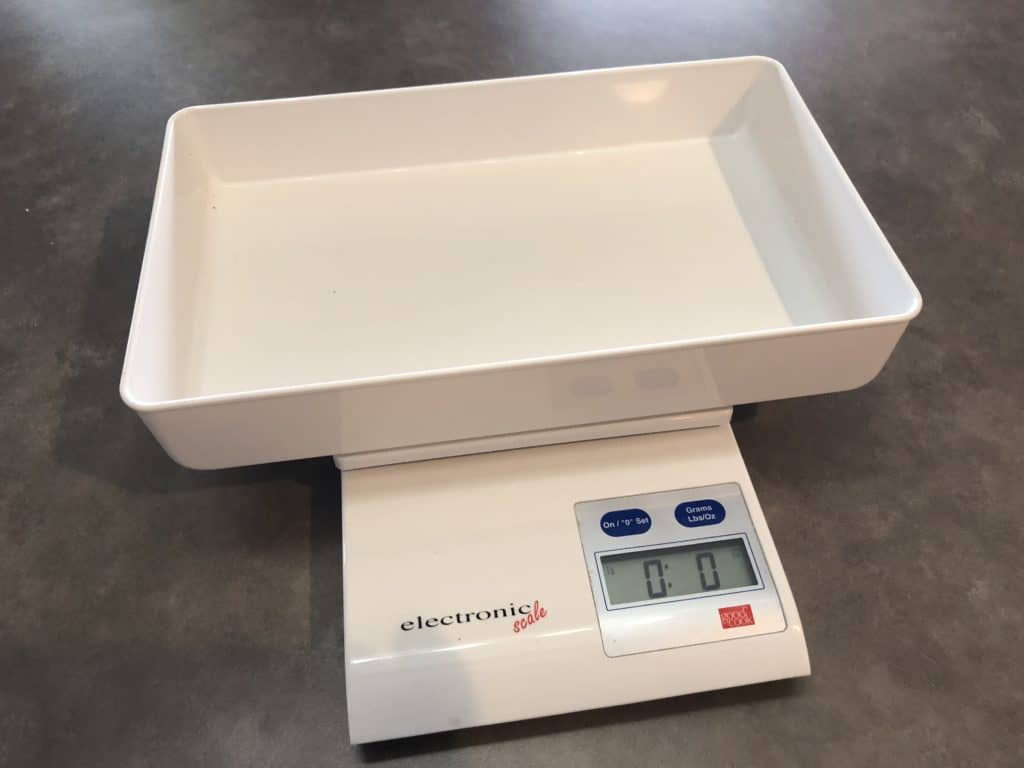 I do not have this kitchen scale myself (I have a totally different scale), but it came highly recommended in my Handle The Heat Baking Class called The Magic of Baking by Tessa Arias. * I have yet to write to you about this adventure, but I did mention Tessa a while back in my Scones article.
Digital scales are very handy. We Americans weigh in volume (lbs., cups) whilst the rest of the world measures by weight- the metric system. I have had a few slightly heated arguements with folks from across the pond who think "the Americans" need to come to the metric side of things.
After taking my baking class I better understood the importance of measuring by weight. Measuring by weight keeps your baking precise, which is a necessity as baking is exact, unlike cooking which is flexible and more forgiving. Ergo your need for a kitchen scale. You'll see a noticeable change in your baking when you use a scale for measuring out flour, sugar, and alike.
This digital thermometer is a very handy gadget. I like it because the probe folds down into the base, the readout is backlit, its magnetic back is helpful as well. It has been very handy with smoking meats, Christmas prime rib along with many other cooking situations.
Let's be real here, these are so cute. Fun colors, easy to pour from as well as US and Metric measurements. The silicone bottom is a plus keeping your beakers from sliding around, dishwasher safe as well as the ability to nest which saves space. Starting with the largest measurement of 1 cup going down to the smallest of 1 tsp. Handy!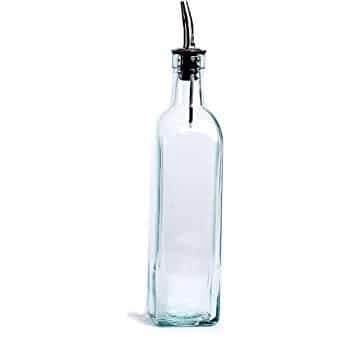 This is another wonderful addition to any kitchen. Anytime you purchase olive oil or a bottle for storing olive oil, make sure the bottle is dark brown- which helps protect the oil from sunlight. This keeps your olive oil fresh and easy to dispense through the stainless steel pour spout.
I have a much older version of this, but it is a wonderful gadget. I've made freezer corn with it, homemade french fries, shredded cheese, sliced onions, and sliced potatoes for scalloped potatoes. Cleans up easily and stores well.
Stay tuned for 4 more gadgets next week
With these six gadgets we have listed, my favorite is the Kraus roll up dish drying rack. It sits so nicely on top of my sink, giving me lots of room on my counter space without having drying dishes sitting out. The Kraus roll up dish drying rack would make a great wedding gift as well as a wonderful house warming gift.
Till next week friends, enjoy this beautiful weather and stay healthy!
Michele Bruxvoort is sure to draw you in with her delightful sense of humor and love for living life.   She enjoys reading, repurposing,  as well as remodeling the family home with her husband. Drawing from her life experience as wife, mom, and follower of Jesus, Michele brings you a very honest and real perspective on life.  When you don't find her writing, you can find her mowing lawns, stocking shelves, taking care of her grandbaby and tackling her latest life adventure.
Wisconsin native and empty-nester, she now makes her home with her husband of 27 years in the South West Prairie plains of Minnesota.