This is not my normal "Cooks Corner" article. I prefer to do funny and informative. But let's face it- we all have serious moments and seasons in our life. These seasons challenge and refine several points of our character. How we handle the refining of our character becomes the ingredients in our recipe for life. Refining can be painful, but the pain acts as a pruning. Pruning the branches in your life that are not fruitful, maybe even branches that are poisoning the rest of your life.
I just returned from Wisconsin where I was certain I was traveling home to bury my father but instead watched him return from death's door. It was a relief to see him alive, but I know fifty years of diabetes is bound to take a toll on your kidneys and heart. So, time is short and I need to make the most of the time I have.
Arm Chair Quarterback
Talking about one's life makes you vulnerable. I think we all like to protect ourselves and our family- which is natural. We like to pretend "it's all okay" and that we are invincible. Everyone has "stuff" to deal with in their life. My "stuff" is going to look different than your "stuff". And it is really easy to say to someone "Yes, but you have it easier, my situation is harder…". I am here to tell you, do not belittle someone else's situation. Our individual situations affect us differently. We each have to walk out day to day life with that situation or that person. It easy to call the shots when you're not the one having to deal with the results. Our life challenges can be complicated and they often involve feelings and emotions. Life is messy, people are messy.
I am totally guilty of dispensing advice with the backhand of a tennis pro. You should do this, and then that. Callously lobbing advice to someone about their life, pointing out shortcomings and then the "biggie"- JUDGEMENT.
I often am reminded of Job, the Bible character, and his three friends Eliphaz, Bildad, and Zophar. I really believe these three friends came with good intentions, but ultimately really hurt Job. If they had been my friends I would have removed them from my Christmas card list and unfriended them from Facebook. But, being the guy Job was, he most likely chalked up their advice and judgment as "misguided". Forgiving them and moved on.
If you haven't had a chance to read the book of Job, which is located in the Old Testament of the Bible, you should go read it. After reading Job, go check out this awesome YouTube video by The Bible Project. They give you a "cliff notes/whiteboard" version of Job. Then check out another The Bible Project animation YouTube video about the book of Job.
Friend or Foe?

Photo Credit: Momentmal
Much of what we do and say can be counterproductive in others lives. We don't like to see people we love in pain or suffer. So we say things we think may be helpful or consoling. Or worse, we get into the seat of judgment pronouncing their shortcomings and possible sins which led to the current situation. Sometimes the best thing we can do is to be a listener. Just having someone listening and being reassuring is very soothing.
I wish the book of Job had a reconciliation for Job's friends Eliphaz, Bildad, and Zophar, but it doesn't. God stepped in and put the proper perspective on Jobs situation. If you watched the above-mentioned animation, I hope you enjoyed Job being humbled as God began to show Job how intricately He designed the universe, nature and human life. A "Universe of complex decisions"… God taking care of it all, all according to his plan. My heart was pierced when God asked if Job could design and run the universe. Who am I to tell God how to do things?
Diamonds of out us

Photo Credit: Open Clipart-Vextors
To see these challenges as God's tool for refining us, not punish us, is the biggest obstacle.  It is a process and not something we just whiz through all smiles.  Sometimes He is gentle and sometimes He gets out 60 grit sandpaper- ouch!  All for our good and all for His glory.
So as you go throughout your days and weeks, each and every person you encounter is dealing with something. Today may be a good day or today may be a bad day. We all need to practice grace and forgiveness. Time is short. We have just this one life. Love on people. Especially unlovable people who you know, work with or live with. It may not seem like your making progress, but you are. Inside you, things will change, if you let it.
Recipe For Life
4 cups of Love
2 cups of Loyalty
3 cups of Forgiveness
1 cup of Friendship
5 spoons of Hope
2 spoons of Tenderness
4 quarts of Faith
1 barrel of Laughter
Take Love and Loyalty, mix it thoroughly with Faith.
Blend it with Tenderness, Kindness & Understanding.
Sprinkle abundantly with Laughter.
Bake it with Sunshine.
Serve daily with Generous Helpings.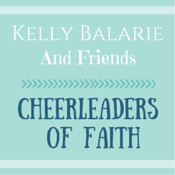 Michele Bruxvoort is sure to draw you in with her delightful sense of humor and love for living life.   She enjoys reading, repurposing,  as well as remodeling the family home with her husband. Drawing from her life experience as wife, mom, and follower of Jesus, Michele brings you a very honest and real perspective on life.  When you don't find her writing, you can find her mowing lawns, stocking shelves, taking care of her grandbaby and tackling her latest life adventure.
Wisconsin native and empty-nester, she now makes her home with her husband of 27 years in the South West Prairie plains of Minnesota.